Reduce costs | Increase value | Enable innovation
---
The UCSF Center for Healthcare Value Announces "Blue Ribbon Awards for High-Value Care"
The UCSF Center for Healthcare Value (CHV) has designated 10 projects submitted to the 5th Annual UCSF Health Improvement Symposium as receiving "Blue Ribbon Awards for High-Value Care". The award targets projects geared toward improving financial strength by reducing costs, improving value and reducing waste.
This year's Blue Ribbon Awards were given to the following projects and teams:
The CHV extends hearty congratulations to these project leaders and their teams for their devotion to promoting high-value care at UCSF and beyond.
---
The UCSF Center for Healthcare Value Announces New Research Awards
The UCSF Center for Healthcare Value (CHV) is excited to announce the winners of the new 2020 Research and Policy in Healthcare Value Initiative.
This new initiative funds faculty, staff and trainees for collaborative proposals measuring healthcare value, specifically those related to the natural experiment in distance care necessitated by the coronavirus pandemic. We are particularly pleased that these proposals involve investigators at various healthcare delivery sites, including Zuckerberg San Francisco General Hospital, and involve trainees at all levels.
We congratulate the following awardees:
Gabriel Devlin, MD (Pediatrics) and Aaron Kornblith, MD (Emergency Medicine) "Determining Emergency Department Utilization on Child Epidemiology During COVID-19 (DEDUCED COVID)"
Armond Esmaili, MD (Medicine) and Sajan Patel, MD (Medicine) "Assessing the Impact of 'Physically Distanced' Care in the Hospital on Health Care Value for Hospitalized, Acute Care-Level Patients with COVID-19"
Elaine Khoong, MD, MS (Medicine) and Sarah Nouri, MD, MPH (Medicine) "Changes in primary care utilization and impact on control of type 2 diabetes mellitus after wide-scale telehealth implementation"
Woon Cho Kim, MD (Surgery) and Sandhya Kumar, MD (Surgery) "Surgical Care for Benign Gallbladder Disease During COVID-19: Operational Barriers and Areas for Intervention at a Safety-Net Hospital"
Chuong Tran, MD (Medicine) "Evaluating Patient and Provider Perspectives on Telemedicine Utilization and Barriers in the Outpatient Solid Organ Transplant Clinic Setting"
 All proposals can be reviewed in detail on the Open Proposals website. This new initiative rounds out the Center's mission-driven portfolio in healthcare value that also supports education (the Teaching to Choose Wisely Initiative) and systems improvement (the Caring Wisely™ Initiative). The CHV is an affiliate of the Philip R. Lee Institute for Health Policy Studies at UCSF. Faculty leaders for the CHV are George F. Sawaya (Director), Ralph Gonzales, Catherine Lau, Jahan Fahimi and Joanne Spetz.
 
---
UCSF Center for Healthcare Value Funds a New "Teaching to Choose Wisely" Proposal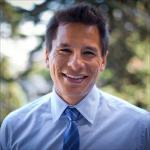 The UCSF Center for Healthcare Value is pleased to announce funding of a new proposal as part of its "Teaching to Choose Wisely" Initiative. The proposal was submitted by Dr. Erick Hung, a Professor of Clinical Psychiatry in the UCSF Department of Psychiatry. He and his team will develop podcasts to meet Graduate Medical Education (GME) Core Competencies with early episodes devoted to improving healthcare value. The award is co-funded and co-sponsored by the Haile T. Debas Academy of Medical Educators as part of the Academy's Innovations Funding Program.
 
"Our team is enthusiastic about launching this series, and we look forward to focusing on healthcare value as an initial key topical area," Dr. Hung said. "Healthcare value is a cross-cutting theme through several GME competencies such as practice-based learning and improvement as well as systems-based practice. We think that our podcasts will bring to life innovative ways in which trainees might improve the value of the care they provide. Now, more than ever, health professions educators need to provide asynchronous opportunities to reach learners in new learning spaces. We strongly believe that podcasts can meet residents and fellows where they are in the clinical learning environment and provide just-in-time learning opportunities."
 
"The Center for Healthcare Value is excited about sponsoring this project in partnership with the Academy of Medical Educators. We are confident that the podcast platform will allow this curriculum to be shared broadly and help trainees outside of UCSF achieve competencies related to healthcare value," said Dr. George Sawaya, Center Director.
 
Dr. Hung is the Program Director of the Adult Psychiatry Residency Training Program and the Director of Curricular Affairs for GME for the UCSF School of Medicine. He completed his medical school, psychiatry residency, and forensic psychiatry fellowship training at the University of California, San Francisco and joined the faculty at UCSF in 2009. He actively teaches in the areas of risk assessment, medical education, forensic psychiatry, and ethics. His interests include primary care and mental health integration, the interface between mental health and the legal system, inter-professional collaboration and training, HIV psychiatry, LGBT mental health, and medical education. His educational scholarship interests include competency-based assessment and near-peer learning in the workplace setting. He is a member of the UCSF Academy of Medical Educators.
---

Congratulations to the FY19 Value Improvement Award Winners!
View the list of winners here. (Download pdf)
 
---
Improving Value Together
Visit our CHV Resources page to learn more about starting, implementing, or sustaining value work at UCSF.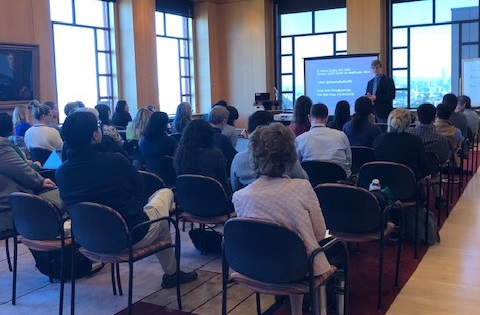 High Value Care Seminar Video Series Sponsored by the UCSF Center for Healthcare Value
View Video Series here