Reduce costs | Increase value | Enable innovation
Teaching to Choose Wisely: The UCSF Center for Healthcare Value Funds a Project Related to Medical Device Regulation
The UCSF Center for Healthcare Value (CHV) is pleased to announce funding of a new project as part of its Teaching to Choose Wisely Initiative.
The project team, led by Drs. Rita Redberg and Sanket Dhruva, will develop a curriculum that introduces undergraduate health professions students to the regulatory processes and protections for drugs and devices.
"Our project was prompted by the observation that a major driver of low-value care in the United States is the use of drugs and medical devices with minimal evidence of benefit," said Dr. Redberg. "We aim to equip students with the ability to understand the ethical considerations around the increased availability and use of novel medical treatments approved with limited evidence."
The proposal noted that even though health professionals are the primary vehicle of information about drugs and medical devices to patients, little attention is given this topic in health professional curricula. "First, we will survey fourth-year health professional students at UCSF to assess their current understanding of medical product regulation and characterize gaps in curriculum content. Then, we will design a curriculum about medical product regulation with an emphasis on current developments in policy, approvals, post-market surveillance, and research," said Dr. Dhruva.
"This subject is highly relevant to the practice of medicine and has major implications for the health and wellbeing of patients. We are filling an important education gap with this project," said Dr. Redberg.
The project was made possible through a collaboration between the CHV and the Haile T. Debas Academy of Medical Educators' Innovations Funding Program.
"The CHV is enthusiastic about sponsoring this project in partnership with the Academy. The focus on combatting low-value care is certainly a central mission of our Center, and we are looking forward to strengthening the curriculum in this area at UCSF and beyond," said CHV Director Dr. George Sawaya.
Dr. Redberg is a cardiologist with clinical interests in treatment of all types of heart disease. She studies the regulatory process for medical devices and the strength of evidence that supports them, particularly high-risk devices, both before and after they are marketed. She is the Editor-in-Chief of JAMA Internal Medicine and spearheaded the Less is More series highlighting areas of health care with no benefit.
Dr. Dhruva is a cardiologist that uses health services research methods to understand and strengthen the evidence base for the safe and effective use of drugs and medical devices. He serves on the American College of Cardiology's Choosing Wisely Subcommittee. Dr. Dhruva cares for patients at the San Francisco Veterans Affairs Medical Center.
---
The UCSF Center for Healthcare Value Announces 2022 "Blue Ribbon Awards for High-Value Care"
The UCSF Center for Healthcare Value (CHV) has designated 18 projects submitted to the 6th Annual UCSF Health Improvement Symposium as receiving "Blue Ribbon Awards for High-Value Care". The award targets projects geared toward reducing costs, improving value and reducing waste. 
This year's Blue Ribbon Awards were given to the following projects and teams:
•    Real-World Tolerability of Biosimilar Bevacizumab-awwb Compared to Bevacizumab in Cancer Patients at an UCSF Health: Maher Alhaja and team
•    Optimizing Medication Product Formulations: Sam Andrews and team
•    Resident Panel Management: Elisabeth Askin and team
•    Using APeX Claim Routing Logic to Reduce Denials and Accounts Receivable for Infusions and Other Drugs: Christina Delsman and team
•    Proof-of-Concept for Novel Intervention to Prevent Postoperative Ileus in Patients Undergoing Ileostomy Formation: Anya Greenberg and team
•    Optimizing Vasopressin Use for Septic Shock: Jenny He and team
•    Radiology BCMA Project: Sherilyn Hutchinson and team
•    Improving Throughput: Discharge Milestones Optimization: Craig Johnson and team
•    Applying Lean Methodology for Waste Reduction in the EP Lab: Lisa Konstantinidis and team
•    Financial Assistance via MyChart: Christopher Lull and team
•    CAP Project Phase 1: Reimagining The Journey From Referral to Listing for Kidney Transplant Candidates: Anna Mello and team
•    Improving Access to Drug Desensitization: Fernanda Young and team
•    Ambulatory Optimization for Biosimilar Conversion to Improve Reimbursement and Avoidable Write-Offs: Courtney Yuen and team
•    Impact of a Pharmacy Managed Medication Reconciliation Program: Ashley Thompson and team
•    Improving Social Needs Screening for Pediatric Patient: Nicole Penwill and team
•    Decreasing Overuse of Heated High Flow Nasal Cannula in the Treatment of Pediatric Bronchiolitis: Mandeep Chadha and team
•    Improving Cost-Efficiency with Increased use of Preoperative Enteral Acetaminophen: Craig Flath and team
•    Myocardial Perfusion Study No Show Rate - Non-Invasive Cardiac Stress Lab: Ron Anthony and team
The CHV extends hearty congratulations to these project leaders and their teams for their devotion to promoting high-value care at UCSF and beyond. 
Read about last year's Blue Ribbon Award winners here.
 
---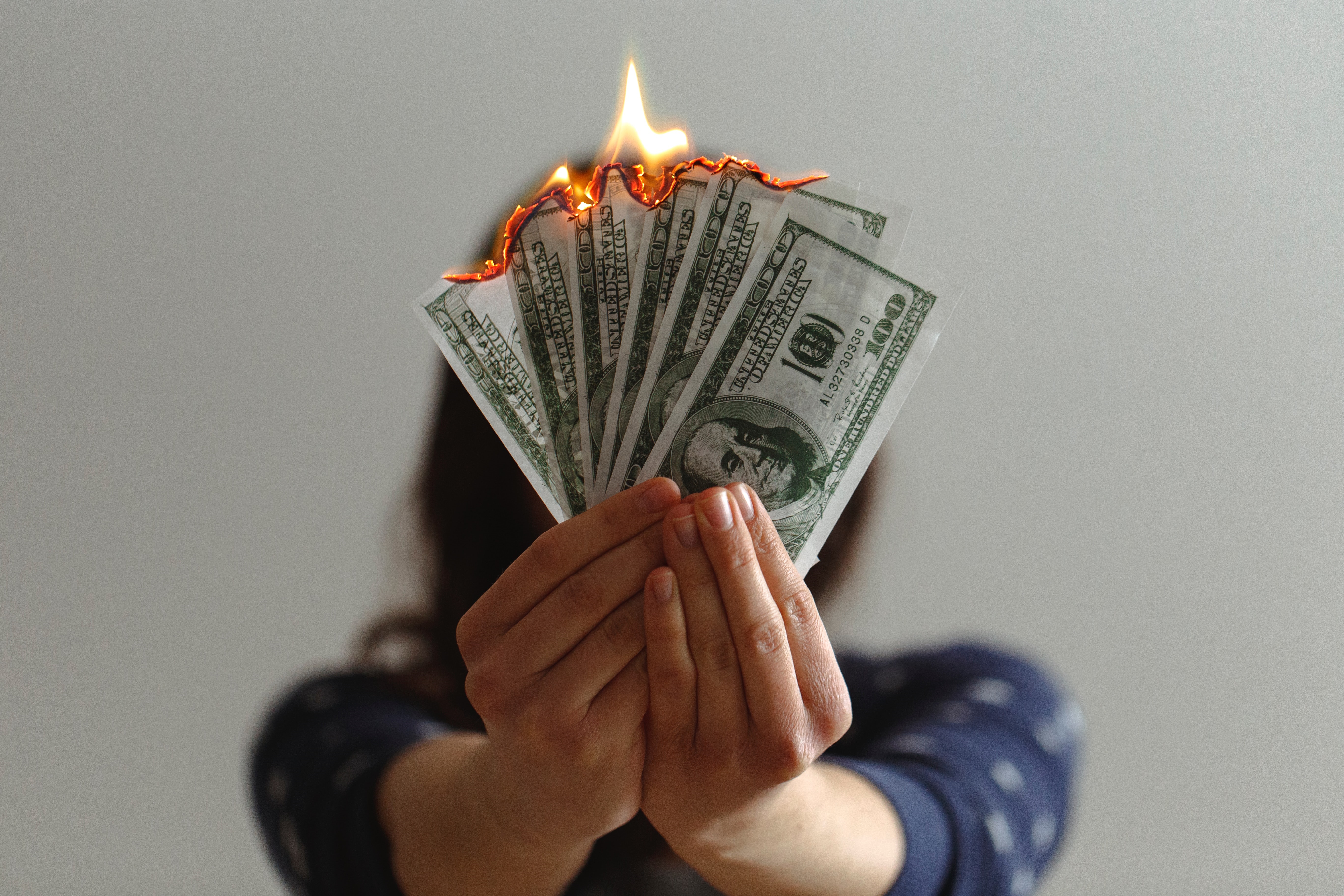 Reducing patient out-of-pocket expenses: Ideas from the UCSF community in 2022
The UCSF Center for Healthcare Value (CHV) recently sent out another call for "great stories" about tangible ways to reduce out-of-pocket expenses for our patients. We are excited to share them with you in hopes that you will be inspired to integrate an awareness of out-of-pocket expenses incurred by patients into your practice—and feel empowered to implement novel strategies to reduce them.
Stories fell into 5 general categories and have been edited for length and clarity.
1) Reducing out-of-pocket costs of medications
Programs sponsored by drug manufacturers
"

A patient's insurance plan revoked approval for his pulmonary hypertension medication which could cost the patient roughly $13,000 per month. He has already been on therapy for several months and is doing well. We appealed the denial but insurance still denied it. After many phone calls, we are able to enroll him in a free drug program offered by the drug manufacturer where he can get the medication for free for the rest of the year and we will pursue insurance coverage. We've helped myriad of patients obtain their medication at an affordable cost and keep them healthy by enrolling them in copay cards and patient assistance programs, submitting copay tier reduction requests to insurances, enrolling in 340b program, and partaking in Medicare Part D outreaches."

–

Kristine Ramos, Pharmacy Technician

(

UCSF Cardiovascular Care & Prevention Center & Pulmonary Hypertension clinic

)

"I worked with a bilateral lung transplant patient to enroll her in a drug manufacturer program which resulted in her receiving free medication at a value over $20,000. I was also able to identify an open foundation which awarded the patient $5200 in Medicare premium assistance. The patient was incredibly thankful for the ability to retain these savings.

" –

Laura Hoff

, Patient Assistance (

Pharmaceutical Services Dept

)
Innovative, clinician-initiated prescribing
"I had a primary care patient who was prescribed Contrave (bupropion-naltrexone) for weight loss when I took over her care. As this combined medication cost her hundreds of dollars, I prescribed her the equivalent doses of bupropion and naltrexone separately at much cheaper out-of-pocket cost."

--

Esther Hsiang, MD

(Medicine)

"

We regularly send compounded topical medications that typically aren't covered by insurance to several vetted low-cost pharmacies in other states to help our patients obtain treatments with high-quality ingredients at reasonable prices. We circulate and share the information about these pharmacies to our department and keep paper copies of the prescription forms in our clinic so that the use of these low-cost pharmacies is integrated into clinic flow.

" –

Medical Doctor

(

Dermatology

)
Expert administrative assistance
"When patients tell me that their long-time medications suddenly now cost significantly more than they used to, I refer them to our office prescription coordinator to help investigate if that medication has been moved off their insurance formulary or their typical pharmacy has been changed out-of-network. Often this occurs without the patients knowing, and we can usually find a cheaper alternative when this is the case."

--

Esther Hsiang, MD

(Medicine)


 
Using web-based tools
"

Looking for medication prescription coupons on GoodRx!

" --

Nicole Penwill, MD

(

Pediatrics

)

"

For just about every patient that I see where I am prescribing a medication I remind the patient that I cannot always tell how much a prescription will cost and that they should ask the pharmacist if prior authorization is needed and to contact me if so. Alternatively, they can look on goodrx.com to see if there are manufacturer coupons or an alternative pharmacy to get their prescription at a lower cost.

" Amanda Twigg, MD – (Dermatology)
Advocacy to action
"Many of my patients require food thickener to avoid aspiration into their airway and dysphagia. Historically, however, thickener has not been covered by insurance, and families have had to purchase it out of pocket. Because I mostly care for children living in poverty, I have had many families experience financial strain because of having to purchase the thickener, and I have cared for patients who stopped thickening because they could not afford "Thick It". I partnered with Regional Center and California Children's Services, and we advocated with the Department of HealthCare Services, and as of this week, Thick It is now covered by MediCal, which will erase out of pocket cost for the thickener for our patients." – Noemi Spinazzi, MD (Pediatrics)

"In the Emergency Department we applied for the Naloxone Distribution Project and have been approved for ongoing shipments of Naloxone (NARCAN) at no cost. We can dispense the Naloxone free of charge to anyone that asks. They do not need to register as a patient, they do not need to provide identification. This is a low barrier, no cost, way to save lives. The California Department of Health Care Services (DHCS) created the Naloxone Distribution Project (NDP) to combat opioid overdose-related deaths throughout California. The NDP aims to address the opioid crisis by reducing opioid overdose deaths through the provision of free naloxone.

" – Cecily Donegan, Social Worker, on behalf of

Physicians, Pharmacists & Social Workers

(

Emergency Department

)
2) Reducing costs of testing
"

Our Pediatric Hypertension Clinic in Pediatric Nephrology has been acutely aware of the out-of-pocket costs for home blood pressure (BP) monitors for pediatric patients. Monitors for infants cost $2,500 each and for children ~$100, which is cost-prohibited for most families. With an initial grant from the Patient Care Fund Committee we developed the Pediatric Loaner BP Monitor Program. We have loaned out more than 100 pediatric monitors, which provides the essential home monitoring needed while providing a free home monitor.

" Meg Shoettler, NP -- (Pediatric Nephrology)

"The outstanding team of radiologists at UCSF does this every day: suggesting a lower-cost but equally accurate exam; deciding when contrast agents are and are not indicated; and, using minimally invasive, image-guided intervention in lieu of open surgery. Every time imaging is used to make an accurate diagnosis, it sets the patient on the path to treatment, avoiding the cost of bouncing around from specialist to specialist, from medication to medication with an incorrect diagnosis." -- Medical Doctor
3) Reducing costs of services
"I am conscientious of performing procedures on patients with a high-deductible plan to counsel them on options: for example (when timing is appropriate), rescheduling biopsy for new calendar year if anticipating biopsy and additional surgical procedures to optimize the year when planning to meet deductible."

Medical Doctor – (Dermatology)
4) Reducing costs of travel
"

By aggressively counseling my patients to consider video visits for future appointments. Over the past 11 years of training, I've gotten used to asking patients "Oh, where's that again?" in relation to their hometowns. Now, as a fellow in the era of COVID-19, I have pivoted the intent of that question for patients whom I see in person in oncology clinic with an attending. While the COVID-induced shift from in-person to telemedicine is obvious to us in the healthcare field, it isn't obvious for many of our patients. Patients have been diligently driving many hours in each direction to see us in San Francisco for several years, sometimes even booking hotel rooms the night beforehand. This is particularly relevant for patients with limited financial resources (and gasoline topping $5 per gallon), cancer-related pain, or chemotherapy-induced neuropathy. So now I regularly ask whether patients would be amenable to video visits, perhaps with bloodwork checked at a local lab the day beforehand, if needed. If my attending gives their blessing, we proceed. Making the switch requires a conscious amount of energy. Thankfully, that energy pays for itself in terms of the money and stress that patients and their caregivers save!" -- Rahul Banerjee, MD, FACP (Medicine, Hematology/Oncology)
"I am part of a project at ZSFG that is working to identify barriers that patients encounter after being diagnosed with colorectal cancer, and then uses grant funds to address those barriers. An example of a barrier would be the cost of transportation to and from clinic appointments; in response, we would provide vouchers through our outpatient clinic to alleviate this financial burden.

" – Medical Doctor (

General Surgery)

"

One of our patients from a neighboring state underwent a complicated vascular repair at UCSF. We are reaching out to his local PCP, as well as the surgeon in a nearby city who initially transferred him, to coordinate local follow-up so that he doesn't have to make 10-hour trips to San Francisco.

" –

Medical Doctor
5) Improving patient experience
"

Post-operatively, patients can really swell up as they are often given a lot of IV fluids and there are large fluid shifts in the perioperative period. For two patients, I noticed they were still wearing wedding rings preoperatively and worked to remove the rings (which took some effort) before their fingers got too swollen to do so. This reduces the risk of causing finger ischemia and the risk that we would have to cut the rings off afterwards, with the patient bearing the brunt of the cost of repair or replacement.

" --

Hannah Decker

, MD (

Surgery

)
"After discharge,

I assisted a non-English speaking patient and their entire family living in one household. Patient and spouse were on a limited fixed income, while patient's two sons lost their jobs during the pandemic and were struggling financially to pay their mortgage, bills, and medications. I connected them with community resources such as Co-Pay Relief, utility discount programs, disability benefits, CalFresh for food, amongst other community programs to help reduce their out-of-pocket expenses and overall financial burden.

" –

Nancy Lee, Licensed Clinical Social Worker

(

Office of Population Health

)
The CHV conducted random drawings from submissions about reducing out-of-pocket costs of medications and from submission in all other categories. Gift cards were awarded to ideas submitted by Noemi Spinazzi, MD from Pediatrics and Amanda Twigg, MD from Dermatology.
Has this initiative inspired you to reduce out-of-pocket expenses for your patients? Do you have other stories to tell that might be featured on our website? We are keeping the submission link open this year, so do share your stories with us
---
Improving Value Together
Visit our CHV Resources page to learn more about starting, implementing, or sustaining value work at UCSF.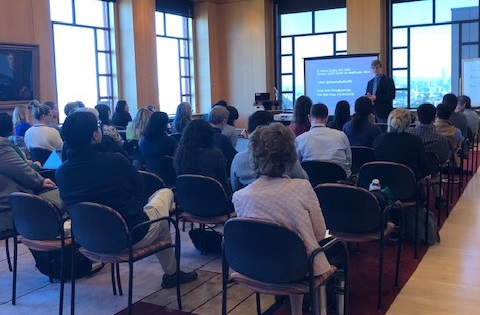 High Value Care Seminar Video Series Sponsored by the UCSF Center for Healthcare Value
View Video Series here