Reduce costs | Increase value | Enable innovation
Innovations Funding For Education 2022 Call for Proposals and Special Request for IPE Proposals
Concept Sumbission Due: Nov 8, 2021
The UCSF Center for Healthcare Value (CHV) has partnered again with The Haile T. Debas Academy of Medical Educators and others to sponsor the Innovations Funding Program (IFP) for Education. 
One of the priority areas is "Learning and assessment of health systems science/systems-based practice that applies the best available evidence to deliver safe, high value, cost conscious, equitable, patient-centered care"
This is a great opportunity to get funding for a proposal related to education and healthcare value, one of the major missions of the UCSF CHV. 
Details of the IFP, and a new opportunity for proposals released specifically to interprofessional education, are here.
---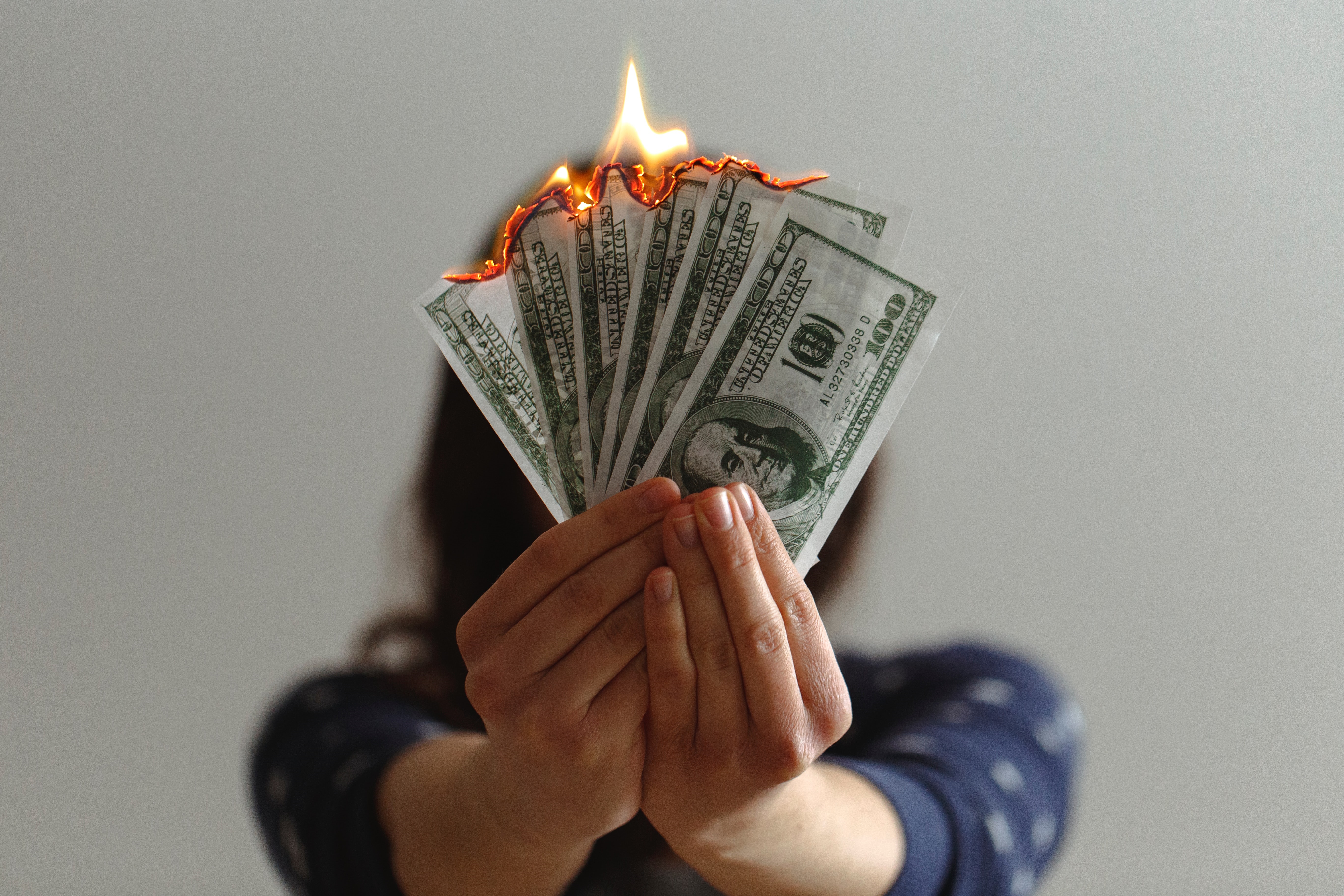 Reducing patient out-of-pocket expenses: Ideas from the UCSF community
June 29, 2021. The UCSF Center for Healthcare Value (CHV) recently launched an initiative to foster ideas from our community about tangible ways to reduce out-of-pocket expenses for our patients. We are excited to share these ideas in hopes that they may be useful to your patients -- and that by highlighting the general theme of decreasing patient out-of-pocket expenses, you might be inspired to focus on this area in your practice.
Responses fell into 5 general categories and have been edited for length and clarity.
Reducing costs of medications
"I use

GoodRx

including printing out coupons for patients during the visit or sharing my screen during Zoom to show patients how it works." -- Lily Kornbluth, MD (Internal Medicine)

"

I noticed that my patient was on a number of medications that were not needed, such as PPI's that were way past the recommended 2-week course, or vitamin supplements no longer believed to be of any benefit, or dual anti-platelet agents not stopped after the recommended duration of therapy. I stopped these meds, and my patient felt much better and reduced their out-of-pocket expenses as well. We were both pleased, so pleased i have repeated that successfully for many patients." – Rita Redberg, MD (Cardiology)

"

Cancer patients frequently develop mouth and throat sores from chemotherapy or radiation. This is a painful condition that is symptomatically relieved by topical agents, the most common of which is 'magic mouthwash,' consisting of a mixture of diphenhydramine (Bendryl), lidocaine, and aluminum hydroxide (Maalox). Pharmacies charge 'compounding' charges for dispensing it which can amount to hundreds of dollars. It is a simple maneuver to prescribe plain viscous lidocaine to the patient and instruct them to mix it in equal parts with Benadryl and Maalox or with Maalox alone, hence saving them the 'compounding' charge." -- Sue Yom, MD (Radiation Oncology)

"I

helped my patient save $8559 one year on Medicare Part D premium and prescription drug cost. My patient stayed on the same plan for years and never reviewed the drug coverage. She paid for Xiidra ($500-600/refill) which was not covered. Her dry eyes did not improve on this or any previous treatments because she was not using them regularly due to cost and dementia. We switched her to a cheaper drug plan that covered all of her medications, deprescribed Xiidra, and educated her caregiver to help with artificial tears regularly. I've not heard about the dry eyes since!" -- Pei Chen, MD (Geriatrics)

"A 71 year old Medicare beneficiary completed her first virtual visit with our pharmacy team for Medicare Part D outreach this fall. Due to cost, she had been cutting her Xarelto in half (against medical advice) to make it last longer. During her outreach visit we 1) provided a comprehensive medication review, 2) evaluated her Part D plan options using the

Medicare.gov Planfinder tool

, 3) provided medication and insurance plan education, 4) discussed potential cost-effective interchanges and, 5) assisted her in applying for Extra Help with low-income subsidy as well as a patient assistance program. As a result, she qualified for patient assistance and changed to a more cost-effective Part D plan resulting in an estimated annual cost savings of $6771." – Marilyn Stebbins, PharmD and team (Pharmacy)

"I referred a patient to a pharmaceutical company discount program for an injectable medication (Forteo for bone regrowth in osteoporotic patients) which is very expensive and hardly any medical insurance covers it. I think it is about $3000 per dose. They got one year free or $5 per dose. I don't remember exactly as I did this for a couple of patients. So, she could get her surgery done safely after 3 months of receiving it for better bone fusion." -- Gity Supervizer, NP (Neurosurgery)

"I was discharging a baby from the Intensive Care Nursery on a weekend a couple weeks ago and the pharmacy tech informed the family that they had an out-of-pocket co-pay of several hundred dollars for their discharge medications because their insurance did not cover those medications from Walgreens Pharmacy which is the pharmacy that UCSF uses for bedside delivery of discharge medications. This is usually a wonderful service for many families. Fortunately, the pharmacist and patient's mother spoke up and let me know that the local CVS pharmacy near their home covered these medications. It was a weekend and the last thing I wanted to happen was that this family got to the pharmacy and they did not have this very important but unusual medication in stock and the baby would miss some doses. I was able to prescribe the medications and route them to the local pharmacy, call the pharmacist to confirm that they had the right medication and concentration in stock, and that they received my e-prescription. I was able to discharge them for their long drive home knowing that my patient would be taken care of. I appreciate the team work on behalf of our families." – Erna Josiah-Davis, NP (Neonatology)
Reducing costs of labs and imaging
"For labs, it is often cheaper to have them done outside of the UCSF (depends on the insurance). If patients have had high cost-sharing before with UCSF labs, I will order to QUEST or Labcorp; the same goes for routine imaging." -- Lily Kornbluth, MD (Internal Medicine)
Reducing costs of services
"For glasses, I recommend people order them from Zenni online ($7 glasses)." -- Lily Kornbluth, MD (Internal Medicine)

"I saved patient out-of-pocket expenses by referring them out to private surgeons [for a cosmetic procedure]." MD (Plastic Surgery)

"An anxious 17-year-old with developmental delay presented for a procedure in the operating room. The procedure had been attempted in clinic, but the patient did not tolerate it. We spoke with his parents about our plan for a peripheral nerve block and sedation with general anesthesia as a backup. If the patient received general anesthesia, he would have to be admitted due to his morbid obesity. We provided a virtual reality headset with a video game, which allowed him to tolerate the procedure without general anesthesia. He was able to go home the same day." -- Jina Sinskey, MD (Anesthesia and Peri-operative Care)
Reducing costs of travel
"Deployed a financial reimbursement program sponsored by the Lazarex Cancer Foundation to address the out-of-pocket costs associated with travel for cancer clinical trial participants and caregivers at the Helen Diller Family Comprehensive Cancer Center."—Hala Borno, MD (Oncology)

"

Make parking complementary for all clinic visits. If we are aiming to attract patients from a substantial catchment area, eliminating financial disincentives would increase patient satisfaction and remove a significant barrier for many patients." -- Neil Shah, MD (Oncology)

"Provide handicap placard to all that minimally qualify as it helps with parking costs, increases ability to access care, and improves quality of life living with illness in San Francisco." -- Rosalind deLisser, MD (Psychiatry)
Improving patient experience
"We created a 'DGIM Food Pharmacy' in 2019, which is a food bank located in clinic for food insecure patients. In April 2020 we also started the 'DGIM Emergency Food Program' where patients can receive a bag of groceries at their office visit. Everything is free to patients. Our main goal is to reduce food insecurity and address the widening disparities for communities of color, elders, low-income and other vulnerable patients due to the Covid-19 pandemic. Despite the complexities of integrating a Food Pharmacy into an academic clinic, we distributed 803 bags of groceries in the first seven months." -- Gina Moreno-John, MD (Internal Medicine)
Stay tuned for an in-depth interview with Dr. Moreno-John whose team will be featured as part of a GME podcast sponsored in part by the CHV's Teaching to Choose Wisely Initiative.
The CHV conducted a random drawing from all submissions and awarded a gift card to a multidisciplinary team that included Marilyn Stebbins, Rose Pavlakos, Mackenzie Clark, Judie Tran, Shalini Lynch, Neda Noori Nassr, Catherine Mueller, Stephanie Phung and Vincent Tran. In addition to the success story about the 71-year-old Medicare beneficiary detailed above, the team noted that the UCSF Department of Clinical Pharmacy faculty and students provide Medicare Part D Outreach events annually, serving UCSF Geriatrics and Cardiology patients as well as low-income, limited English community-dwelling seniors. In 2020, they adapted to a virtual outreach platform due to the COVID-19 pandemic and served over 100 patients, resulting in an average annual cost savings of $950 per patient.
Has this initiative inspired you to reduce out-of-pocket expenses for your patients? Do you have other stories to tell that might be featured on our website?

Let the Center know
---
The UCSF Center for Healthcare Value Announces "Blue Ribbon Awards for High-Value Care"
The UCSF Center for Healthcare Value (CHV) has designated 10 projects submitted to the 5th Annual UCSF Health Improvement Symposium as receiving "Blue Ribbon Awards for High-Value Care". The award targets projects geared toward improving financial strength by reducing costs, improving value and reducing waste.
This year's Blue Ribbon Awards were given to the following projects and teams:
The CHV extends hearty congratulations to these project leaders and their teams for their devotion to promoting high-value care at UCSF and beyond.
---
The UCSF Center for Healthcare Value Announces New Research Awards
The UCSF Center for Healthcare Value (CHV) is excited to announce the winners of the new 2020 Research and Policy in Healthcare Value Initiative.
This new initiative funds faculty, staff and trainees for collaborative proposals measuring healthcare value, specifically those related to the natural experiment in distance care necessitated by the coronavirus pandemic. We are particularly pleased that these proposals involve investigators at various healthcare delivery sites, including Zuckerberg San Francisco General Hospital, and involve trainees at all levels.
We congratulate the following awardees:
Gabriel Devlin, MD (Pediatrics) and Aaron Kornblith, MD (Emergency Medicine) "Determining Emergency Department Utilization on Child Epidemiology During COVID-19 (DEDUCED COVID)"
Armond Esmaili, MD (Medicine) and Sajan Patel, MD (Medicine) "Assessing the Impact of 'Physically Distanced' Care in the Hospital on Health Care Value for Hospitalized, Acute Care-Level Patients with COVID-19"
Elaine Khoong, MD, MS (Medicine) and Sarah Nouri, MD, MPH (Medicine) "Changes in primary care utilization and impact on control of type 2 diabetes mellitus after wide-scale telehealth implementation"
Woon Cho Kim, MD (Surgery) and Sandhya Kumar, MD (Surgery) "Surgical Care for Benign Gallbladder Disease During COVID-19: Operational Barriers and Areas for Intervention at a Safety-Net Hospital"
Chuong Tran, MD (Medicine) "Evaluating Patient and Provider Perspectives on Telemedicine Utilization and Barriers in the Outpatient Solid Organ Transplant Clinic Setting"
 All proposals can be reviewed in detail on the Open Proposals website. This new initiative rounds out the Center's mission-driven portfolio in healthcare value that also supports education (the Teaching to Choose Wisely Initiative) and systems improvement (the Caring Wisely™ Initiative). The CHV is an affiliate of the Philip R. Lee Institute for Health Policy Studies at UCSF. Faculty leaders for the CHV are George F. Sawaya (Director), Ralph Gonzales, Catherine Lau, Jahan Fahimi and Joanne Spetz.
 
---
UCSF Center for Healthcare Value Funds a New "Teaching to Choose Wisely" Proposal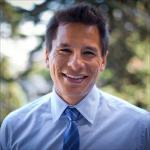 The UCSF Center for Healthcare Value is pleased to announce funding of a new proposal as part of its "Teaching to Choose Wisely" Initiative. The proposal was submitted by Dr. Erick Hung, a Professor of Clinical Psychiatry in the UCSF Department of Psychiatry. He and his team will develop podcasts to meet Graduate Medical Education (GME) Core Competencies with early episodes devoted to improving healthcare value. The award is co-funded and co-sponsored by the Haile T. Debas Academy of Medical Educators as part of the Academy's Innovations Funding Program.
 
"Our team is enthusiastic about launching this series, and we look forward to focusing on healthcare value as an initial key topical area," Dr. Hung said. "Healthcare value is a cross-cutting theme through several GME competencies such as practice-based learning and improvement as well as systems-based practice. We think that our podcasts will bring to life innovative ways in which trainees might improve the value of the care they provide. Now, more than ever, health professions educators need to provide asynchronous opportunities to reach learners in new learning spaces. We strongly believe that podcasts can meet residents and fellows where they are in the clinical learning environment and provide just-in-time learning opportunities."
 
"The Center for Healthcare Value is excited about sponsoring this project in partnership with the Academy of Medical Educators. We are confident that the podcast platform will allow this curriculum to be shared broadly and help trainees outside of UCSF achieve competencies related to healthcare value," said Dr. George Sawaya, Center Director.
 
Dr. Hung is the Program Director of the Adult Psychiatry Residency Training Program and the Director of Curricular Affairs for GME for the UCSF School of Medicine. He completed his medical school, psychiatry residency, and forensic psychiatry fellowship training at the University of California, San Francisco and joined the faculty at UCSF in 2009. He actively teaches in the areas of risk assessment, medical education, forensic psychiatry, and ethics. His interests include primary care and mental health integration, the interface between mental health and the legal system, inter-professional collaboration and training, HIV psychiatry, LGBT mental health, and medical education. His educational scholarship interests include competency-based assessment and near-peer learning in the workplace setting. He is a member of the UCSF Academy of Medical Educators.
---

Congratulations to the FY19 Value Improvement Award Winners!
View the list of winners here. (Download pdf)
 
---
Improving Value Together
Visit our CHV Resources page to learn more about starting, implementing, or sustaining value work at UCSF.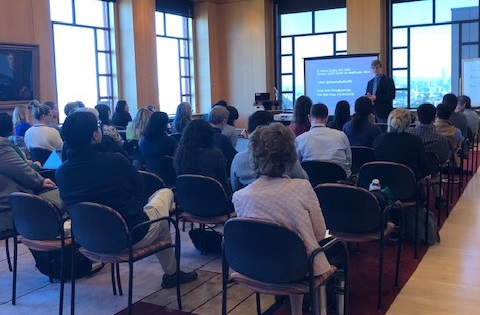 High Value Care Seminar Video Series Sponsored by the UCSF Center for Healthcare Value
View Video Series here